Embrace la Joie de Vivre Wherever YOU are!
Joie de Vivre TV Network is a streaming media service dedicated to French Style & Savoir-Faire & the Lifestyle Arts
Unlimited access to all-original shows & series dedicated to creating a place to flourish & live beautifully everyday
Watch as Much AS YOU Want Wherever YOU Are!
New episodes & new categories will be added all the time; cuisine, flowers, art, Paris, fashion & beauty, château life, entrepreneurship, markets, all of France and everything in between.
Inspiration for Home, Family, Work & YOU in beautiful HD video.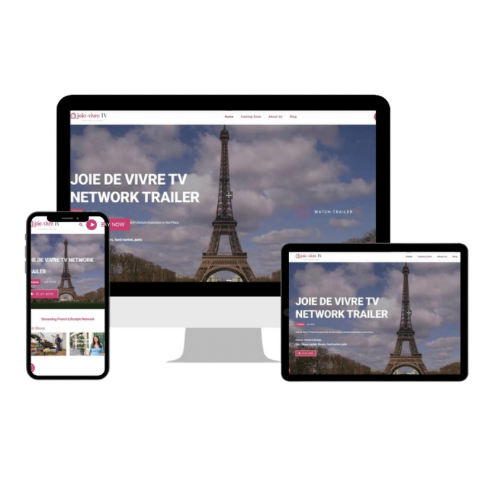 Available Worldwide
Watch on your laptop, tablet, or phone
Joie de Vivre TV is powered by Paris-based Belle Inspiration Magazine. Founder Mimi Bleu envisioned a space where you can step into French inspiration no matter where you are. 
The second phase of the launch will feature live shows, live shoppable programs, podcasts, and Android & IOS apps, and much more!